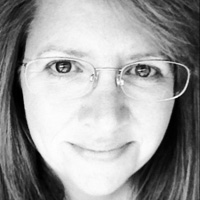 Anitta is a professional portrait photographer, with over 20 years experience. Her passion for photography began at 16, when she bought a camera with the money from her first job.
After earning an Associates Degree in Photojournalism at Randolph Community College in Asheboro, NC, she worked for a decade as a photojournalist for newspapers across the southeast, traveling the country photographing various events from major-league sports to political conventions.
After taking time off to be a mom, Anitta felt led to go into portrait photography. She spent several years managing a retail portrait studio where she honed her portrait skills photographing families, kids, and newborns. Anitta especially enjoys photographing high school seniors' environmental portraits, showing them in their element.